It might have opened just two weeks ago, but the pastry boxes from new virtual bakery, Tigerlily Patisserie, has already been snagged up – till October 18 and beyond.
The limited quantities available could be a reason why. Only 20 boxes are prepped fresh daily, from Tuesday to Sunday – 10 sweet and 10 savoury boxes each comprising of four different bakes.
These highly coveted treats are made by Maxine Ngooi, who used to cut her teeth at the now-closed one-Michelin-starred Vianney Massot Restaurant as head pastry chef. Luckily, with support from her former employer, the Ebb and Flow Group (which owned Vianney Massot), Maxine now has a bakery she can call her own.
The debut menu at Tigerlily Patisserie draws on the avid baker's various life stages as sources of inspiration. According to Maxine, she tapped on her favourite food and various experiences for initial ideas. "Having some free time during the 'circuit breaker' allowed me to experiment with different kinds of pastries which I had wanted to try for quite some time," she added. 
"Helping my mother with her home business, which serves Eurasian and Peranakan food, was also incredibly eye-opening," adds Maxine. "I was reminded of all the beautiful Southeast Asian herbs and spices which I had taken for granted, and began to wonder how I could incorporate them in my pastries." The result: special Asian-influenced bakes made using French pastry making techniques.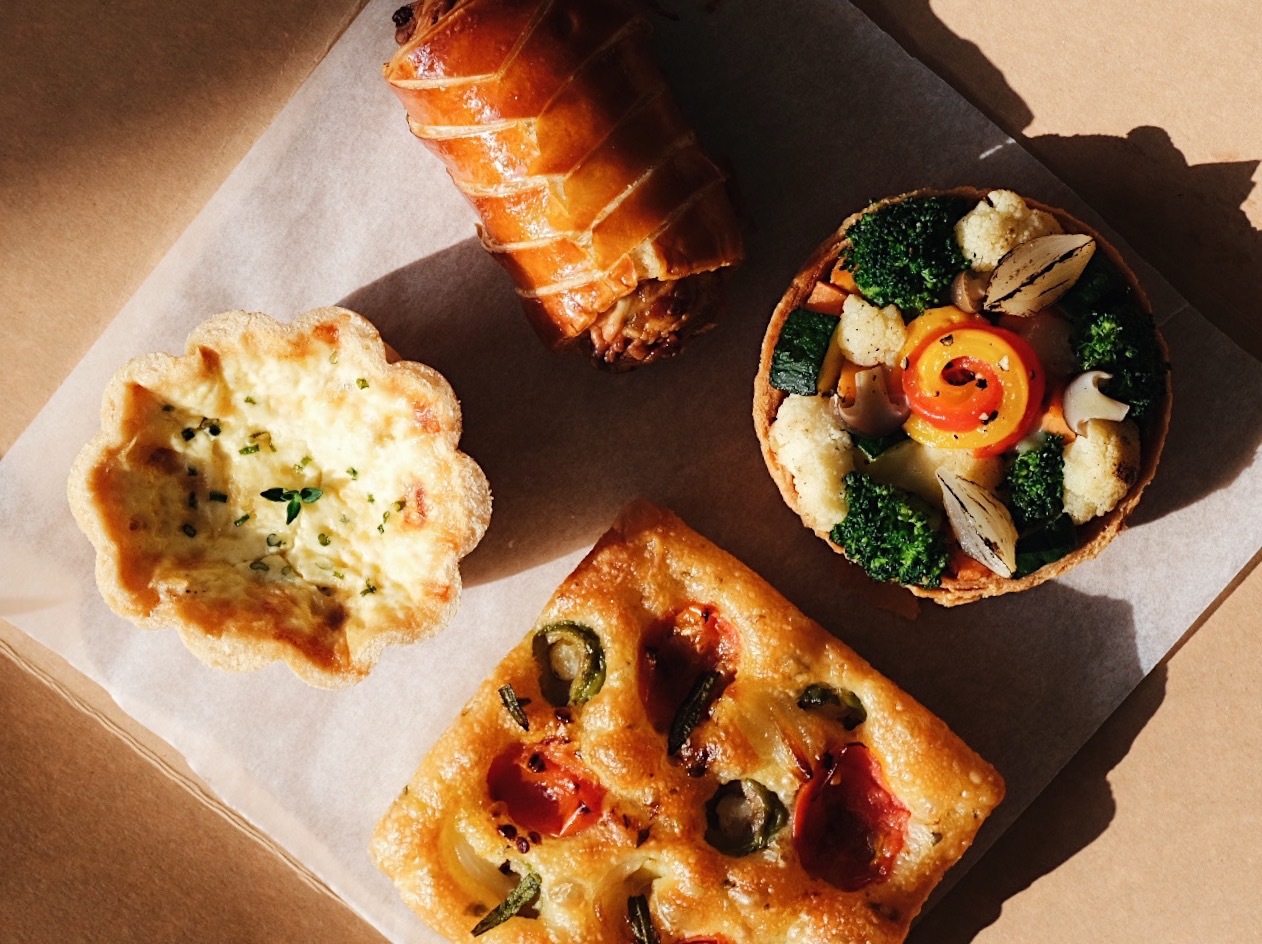 It is most evident in the savoury box ($25), with an aromatic Peranakan-style curried sausage roll wrapped in buttery puff pastry. There's also the photogenic vegetable tart, made with seasonal greens that sit atop bell pepper romesco sauce. The box also comes complete with rosemary focaccia and mushroom and bacon quiche – a hearty bundle that makes for a great afternoon snack, or morning breakfast.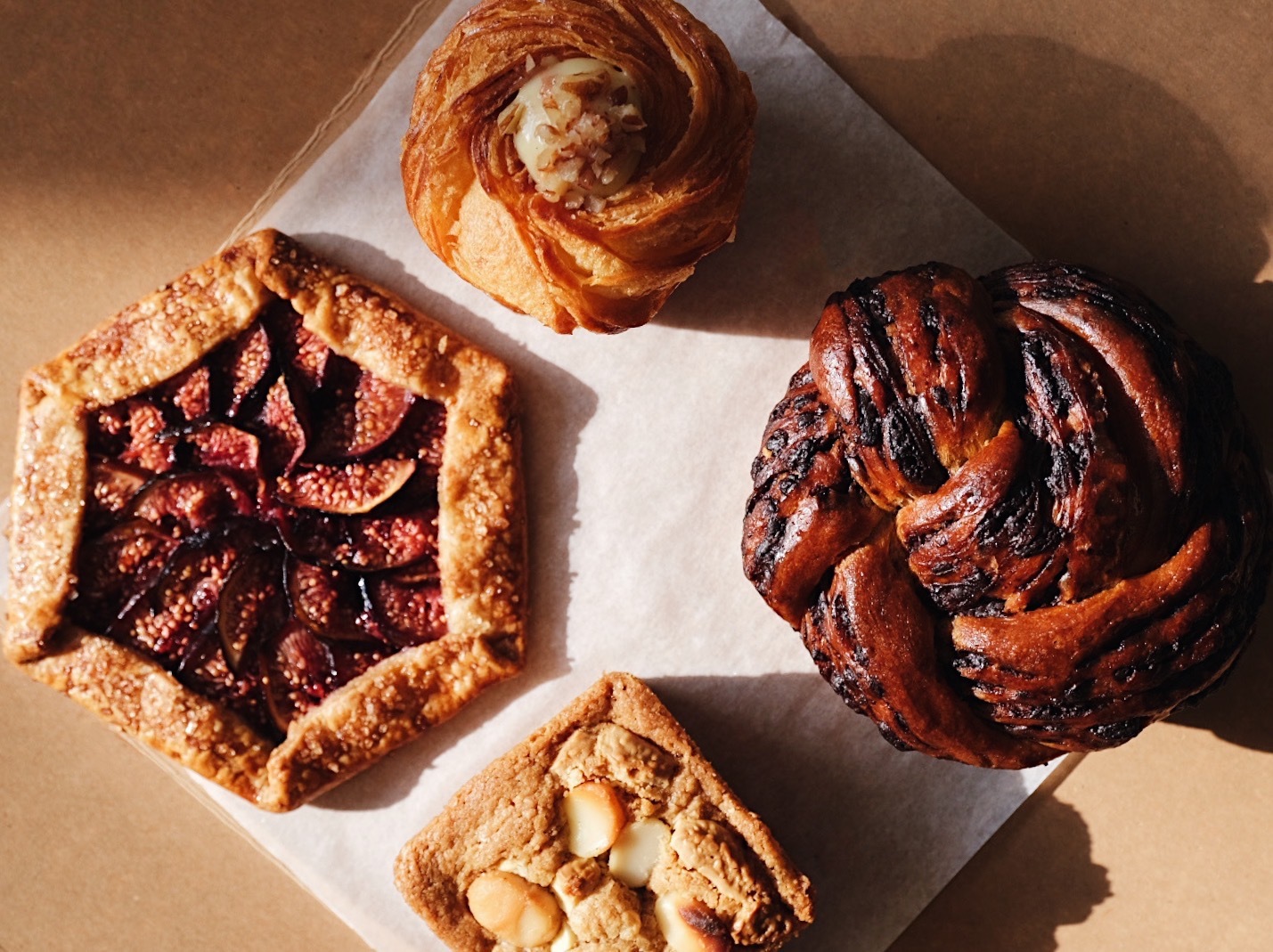 For some sugar-laced desserts, consider the sweet box ($35) that features a personal favourite of Maxine, the dark chocolate babka. She shares: "The Valrhona chocolate weaves between fluffy layers of brioche really hits the spot!" Other highlights include a pretty seasonal fruit galette made using buckwheat shortcrust pastry, a novel mochi blondie that's chewy and crumbly at once, and a maple pecan cruffin topped with pecan praline and maple cream.
Currently, all the treats are prepped out of a dark kitchen. And baking for the at-home crowd comes with a new set of challenges. "At a restaurant, We can prepare and bake the pastries just before they are served," explains Maxine. "But in a delivery-only concept, the pastries are usually baked early in the morning." Which is why Tigerlily Patisserie only makes limited batches each day; it allows Maxine to better control the quality, and prepare only what's needed.
And without the need to interact with customers at her virtual bakery, it gets easy to lose track of the time and work through the day, according to Maxine. Although all that might change very soon. There are already plans to seek out a physical home for Tigerlily Patisserie, one where Maxine can easily connect with, and feed, hungry diners. On future plans, she says: "I would like to offer a wider range of pastries to my customers, and include a la carte items, entremets, as well as celebration cakes."
HOW TO ORDER Head over to tigerlilypatisserie.com
Sweet dreams are made of these: 
– You can now try gourmet pastries by Noma's ex-pastry chef at Le Matin Patisserie
– Hotel baker now sells gourmet tarts with gooey centres from her home
– Two home bakers on a quest to open their own café